« Back to List View
Aromatherapy Carrier Oils
Carrier oils and bases are very important to the practice of aromatherapy. They play a large part in getting the benefits of essential oil to the body via the skin. Essential oils, undiluted are very potent and can cause burns, allergic reactions or severe irritation if applied to the body "neat". To dilute the essential oils, just prior to application, they must be mixed with a carrier oil.
Most carrier oils are vegetable oil derived from the fatty portion of a plant. The seeds or nuts of the plant may be used. Some, such as emu oil, are derived from the fat of the animal. The molecular structure of a carrier oil is much larger than that of essential oils and they do not travel in the bloodstream. They do however help to carry essential oils through the dermis to the bloodstream.
Emu oil comes from the animal, which is raised on a farm and is rendered to produce oil and meat. Emu oil has natural anti-inflammatory properties, does not promote the growth of bacteria, is highly penetrating, does not clog pores and is non-greasy. It is often used on burns and rashes.
This oil is high in gamma-linoleic acid (which is said to rejuvenate skin cells), vitamins and minerals. It is excellent for dry scaly skin, dandruff, psoriasis, eczema and wounds. It is also thought to protect skin from premature aging.
This oil contains vitamins including vitamin E, minerals, polyunsaturates, protein and linoleic acid, which is very important for the skin and cellular membranes. It is a penetrating, odourless, mildly astringent oil that is great for all skin types.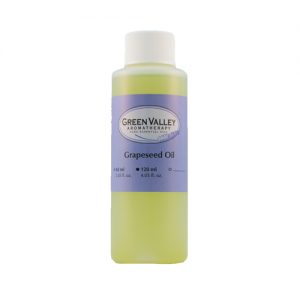 Jojoba oil is actually a liquid wax commonly called the skin"s twin because it is very similar in structure to the skin"s natural sebum. Jojoba is excellent for all skin types and is used to treat eczema and psoriasis. It is easily absorbed by the skin and has a non-oily, softening effect. It contains protein, minerals, plant wax and myristic acid. It is hypoallergenic, pure and is not a nut base.
Rosehip seed oil moisturizes dry, mature, sensitive, allergic, aging and problem skin. It is said to reduce inflammation, regenerate scar tissue, help with wrinkles and age spots, and may help to prevent and fade stretch marks. It contains vitamins C, E and a derivative of vitamin A. Because of its high fatty acid content, rosehip oil is wonderful applied topically to the skin to reverse severely dry skin.
Sweet Almond oil contains vitamin A, B1, B2, B6 and E and is rich in protein. It is great for general massage on all skin types. It is wonderful to help relieve itching, dryness, inflammation and burns. This oil is an all purpose carrier oil.
Using a good quality, natural carrier oil to safely apply essential oils to the body is not only very important but it increases the efficacy of the essential oil. All carrier oils have a shelf life and should be used within one year of purchase.
---
*This is educational information and any opinions expressed here-in do not replace professional medical advice. If you are ill, see a suitably qualified medical practitioner.*
All articles on this website are copyright Green Valley Aromatherapy Ltd. If you wish to reprint any article from Green Valley Aromatherapy's website in your ezine, website, blog, forum, RSS feed or print publication, you must first agree to the conditions of our article reprint policy.